I'm having a love affair.
And I know, I've said it before. But the two hundred mile or so stretch of land from Santa Barbara to Monterey makes me feel alive. Maybe like so much of love my own obsession was shaped by my parents–my mother's Iberian consciousness and her love for the sea, my father's need to explore the ocean from the arctic to the equator.  Whatever.
It's foggy and cool today, especially for mid August. But families still dot the beach and near the harbor there's an active surf camp. When you stand in the street you can hear the ocean.
I'm listening to the music of Jade Jackson, a SLO local who is playing a gig tonight at the old Fremont Theater (and if I wasn't so concerned about Covid and all of its hideous variants–alpha, delta, lambda and so on–I'd be going for certain). She's a young singer-songwriter with perfect pitch combined with a faint huskiness, classified I think as country but really more alternative as she sings about having room on her motorcycle only for one. Imagine if singers James McMurtry and Emmy Lou Harris had a baby who was raised by Courtney Love (mostly in her sober days) and you'll get an idea about Jackson's style. I listen on vinyl.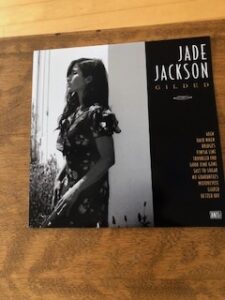 I know I've talked about this before. In the months before Covid my husband and I became increasingly fixated on listening to real records. Two months or so before the shut down we bought a turn table and a few records–jazz to start with and in that late December twilight we even danced about our small living room. Since then we've added to our collection, buying records as we wear masks in little independent record stores (hello Boo Boo's Records!) and ordering online. There is something so intimate and authentic about the tone.
Do you remember buying records a million years ago?  I'd save my allowance and babysitting money and go to the record store in Claremont. There were glass listening booths (remember those?) where you could listen to multiple albums before making a decision. I'd finally bring home my acquisition and play it repeatedly on the old turntable I had in my room. The albums themselves were stories, taking the active listener through mood shifts and drama, from the record's opening notes until the final vibration. The songs didn't just exist independently–they were part of a larger entity. Streaming music is almost too easy. When you play albums you have to find the records and bring them home, select a record and pull it from its paper sleeve and settle it down on the record player. You have to get up to change the album every 20 minutes. You have to be involved. You have to listen to everything–not just cuts with mass appeal.  (Hey–a shout -out to one of my in-laws with whom I was recently having this same conversation. Hey Shad! Thanks for sharing ideas about music.)
Anyway, back to Jade Jackson. She' s totally local but the melancholy and elegiac quality of her work somehow reminds me of the great fados–songs of longing and nostalgia–of Brazil and Portugal.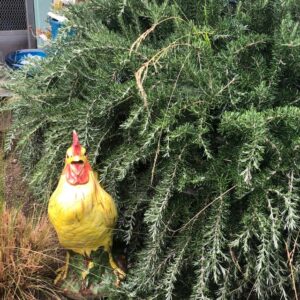 So on this gray day I'm listening to Central Coast music and celebrating the whole Mediterranean vibe of the place. I'm about to start cooking some French lentils that I'll eventually serve alongside ratatouille made from SLO county produce. Eggplant, summer squash, ripe tomatoes and peppers, basil from my plot in the Community Garden–its the taste of summer and place.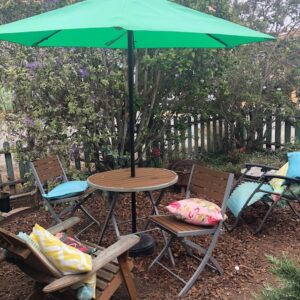 PS–Have you ever noticed that summer, after the giddiness of the early sunny days and the 4th of July fades a bit, always has a touch of elegy about it? A touch of memory and certain loss? I don't know–maybe it's age.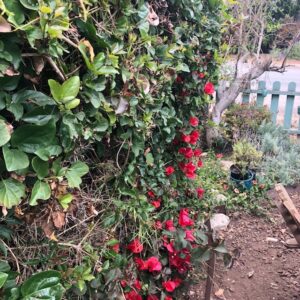 If you're around SLO listen to Jade, visit one of the fabulous farmers' markets, walk in the sand, collect beach glass and watch the sailboats. Never waste a sunny day, even if it's foggy.